Meet The Team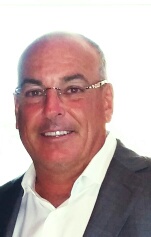 Pierre Marsan, President and Founder of Hibiscus Homes
Pierre Marsan began his home building business in 1989. With lots of help from family and friends, many long days, nights and weekends,Hibiscus Homes has became one of the most solid and reputable home building businesses in the greater Orlando area.
In his 20 years as a builder, he enjoyed early success and then survived and even thrived as the Orlando market began its free fall in late 2006.
Pierre believes that the success of a home building company is dependent upon a team of talented and dedicated employees and subcontractors.
'Subcontractors who take pride in their work are the life and blood of our company. Our job is to make sure our trades do the quality work we expect both for ourselves and our customers. We are always working towards putting out a finished product that we can proudly put our name upon. Hibiscus Homes has built their reputation on delivering a quality product on-time and at a reasonable price. This along with follow-through with our buyers after they have moved into their new home is what has allowed Hibiscus Homes to build for so many clients, their friends and their family members on a repeat basis. Our referrals and repeat clients continue to grow. There is no better compliment than when someone calls and says 'Remember us, you built our home 17 years ago and now we are ready to build again."
Pierre believes that the basic principles will always be the same, which is building a quality product at a fair price and follow-through after the sale. However, the market is constantly changing and we have to change with it. Energy efficient homes, sustainable products and building "Green" are here to stay. The company has seen a change in demand, where bigger is not necessarily better. Effectively utilizing every inch of floor space in the most efficient way possible is more important than ever. Even the younger families are building smaller floor plans with more energy efficient features that will pay dividends in utility savings, maintenance and even property taxes for years to come. "The transition over the last few years has been interesting for us as a company. We know being at the leading edge is where we will need to continue to be in order to provide the type of product our buyers expect."
Everyone has a mission statement it seems. Ours is still the same. Build the best product at the best possible price and take care of our customers both before and after they move into their new home.
Pierre has used this downturn to enhance his team attracting very seasoned staff from various national and regional builders. As a result, his team boasts industry titans in their respective disciplines.
---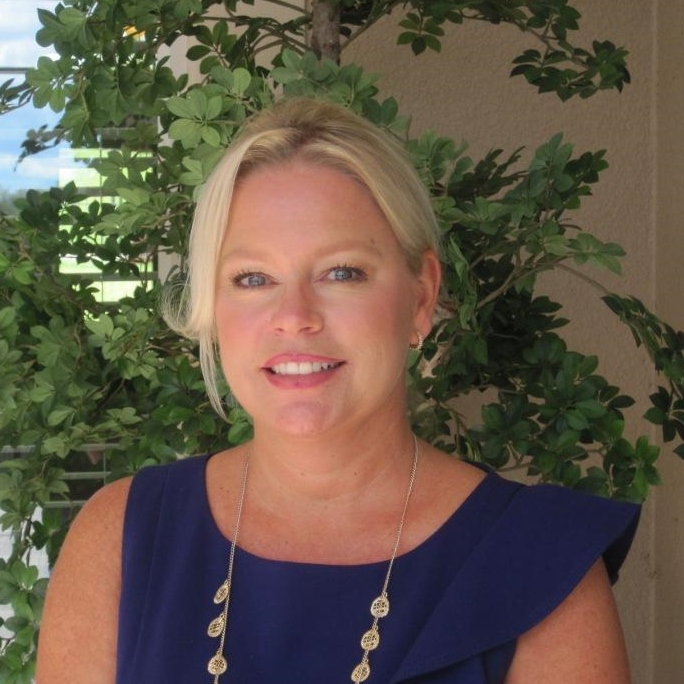 Kimberley Myers, Builder Representative
Kimberley Myers began her real estate career in central Florida in 1995. Her experience spans 18 years of selling brand new homes. She started her career with one of the top builders in central Florida. She found success selling homes to first time home buyers and move up buyers. She later transitioned into The Investor markets selling vacation homes to clients from all over the world. By 1998 she was recognized as one of the top 10 producers in all of central Florida.
Kimberley was recruited by Hibiscus Homes in 2006. At Hibiscus home she has found her niche and passion, selling and building exquisite homes with a strong emphasis on quality construction and designer elements at a production built price. She has enjoyed selling homes to clients that are moving up or downsizing into something truly special. Kimberley feels that, "each buyer is unique and has different needs and being able to build a home to fit those needs is the key to success." At Hibiscus, she enjoys being able to use her creativity to personalize and customize each home and believes that one of the most important investments in your lifetime should be the place you call home.
---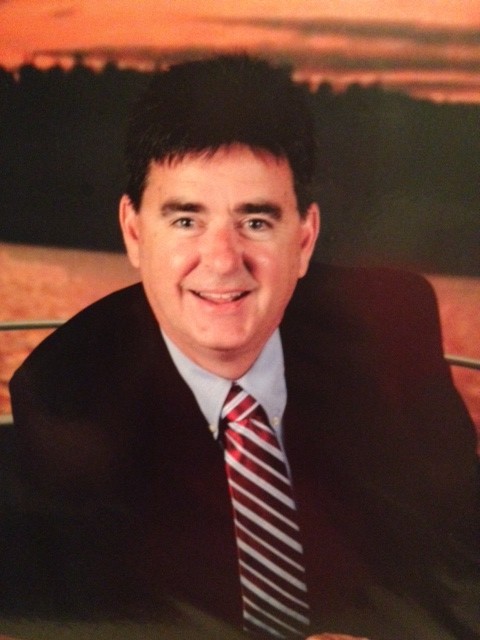 Steve Myers, Builder Representative Steven earned a degree in Business Administration, from the University Of Southern Mississippi. Where his major was in Real Estate and Insurance. After graduation, he received his Broker/salespersons license and sold real estate in the Mississippi Gulf Coast area. Steven has been a central Florida resident since 1990 and worked for the U.S. Government for 10 years in management for the commissary system and was part of the Orlando Navy Base closure in 1998. He then made a career change back to Real Estate and has been heavily involved in this for the past 15 years. He worked for several large national new home builders, selling to first time home buyer, move up buyer, investors, and those look to down size. Stevens unwavering commitment and personal attention to detail has earned him numerous awards for outstanding sales achievement and customer satisfaction. Steven's knowledge, experience, performance, and dedication brought him to Hibiscus Homes In 2011. He was very excited to join the Hibiscus Homes team, where he can help buyers build their dream home from the ground up, with the options they desire. When he not working, he likes to go fishing and enjoys traveling and spending quality time with wife and daughter.
---

Judith Heckenberg, Accounting/Office

Starting a career in Executive Administration over 28 years ago and expanding into the financial side in 1999, Judith has gained valuable experience within the industry with one of the largest independently owned financial companies in the Central Florida area. In 2006 she joined the mortgage team of a national builder and soon accepted many other responsibilities given to her, making her an integral part of the inner workings of the company. Looking for new challenges using her extensive experience and knowledge in finance, office management, payroll, and administration brought her to Hibiscus Homes to help manage the financial aspects of the company. Judith will also aide our trade partners with any invoice, billing, or payment questions, and keep things running efficiently. She is an original 'Floridian' and has lived in the Central Florida area her whole life, loves the Florida sunshine, boating and taking surprise weekend trips.
---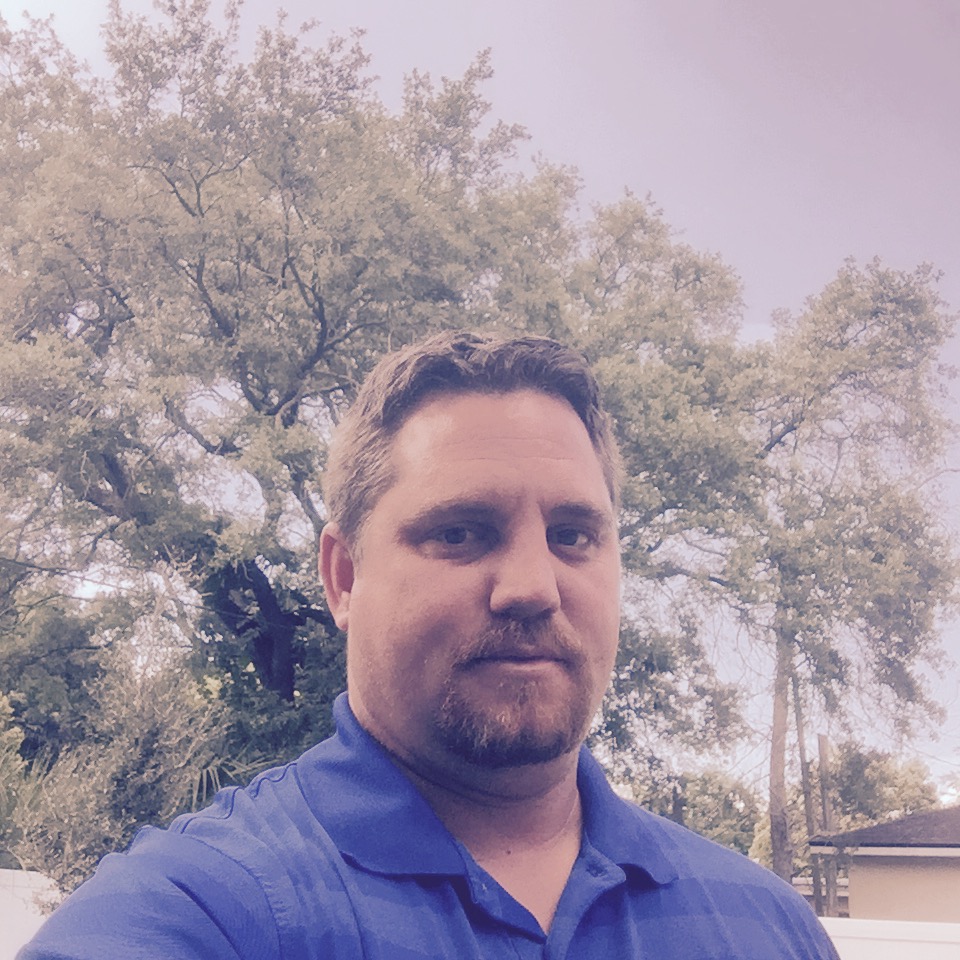 Scott Yetter, Project Manager Scott is the newest member of our team joining us in January of 2015. He has been in the building industry since 1997. He has worked both as a trade partner and as general contractor representative.
He has extensive knowledge of how the building process works and has high standards with emphasis on complete customer satisfaction. Scott has worked with several of the the top home builders in central Florida and has helped create teams that have been awarded JD powers on 5 occasions in Florida.
He has experience in several of the housing fields including manufactured homes, mobile homes, single family, town homes and mid rise multi family buildings. Scott has worked throughout the state coordinating with over 13 different county building departments and numerous smaller municipalities.
In Scott's free time he enjoys offshore fishing and spending time with his wife and daughter.
What Our Home Buyers are Saying About Us
Hi Kim,
My husband and I have just gotten back from FL . And while we were there for a week, we found a move in ready home we like in Howey. We have also signed a sales contract.
However over the course of ... about 10 months of communication with you and Steve, I have found you both to be one of the most responsive ..most efficient. .and most friendly Sales reps.!!! ... EVER!!
I will write a very positive review about your kindness.
Thanks again for all your help!!
Dana
Dear Steve & Kimberly
Thanks to all who were involved in the process to make our dream come true. You guys truly are a first class builder that spares no detail. We will definitely recommend Hibiscus homes to anyone who may be in the market for a future home as we have nothing but praise for you all in helping us along the way.
We are right next door from your new model so don't hesitate to stop by and say a quick hello. We look forward to being neighbors in the meantime.
Elmer H.  (Happy Hibiscus home owner)
Dear Mr. Marsan:
Today marks our one year anniversary…and the expiration of our service warranty with Hibiscus Homes. We have been very pleased with the service provided. More importantly, we could not let today go by without letting you know how pleased we have been with PAUL WHITE. Paul has always cared about our needs.  When we contact Paul for service, he always responds right away, it does not matter how busy he is.  He contacts the service techs., and we are copied on the all correspondence... so we know what is going on.
He also follows up to make sure they contacted us and that service was provided. He is truly a great asset to your company and we highly commend him for his excellent work!!
Sincere regards,
Richard and Grace Brady
Dear Kimberley/Steven
We are back in the Big Apple and still cannot get over how beautiful our home has developed/evolved. Paul graciously walked us through every corner of the home, inside-out, and it was insightful as well as a joyful experience. Words alone cannot express how much we are grateful to both of you for the opportunity to purchase one of Hibiscus' homes at the Vineyard. As Kimberley correctly said, "it would be a home for us to enjoy for many years to come." When we met with Steven last year for the first time, and told him of our dreams and aspirations to purchase the Venetian model, he sat us down and calmly took us through the construction process. My first thought was -- done -- that simple, but, soon found out that anything that is 'good' is not that simple! All of the hard work and bumps along the way finally paid off. The proof is in the pudding - the quality and the elegance of the home speak for itself.Kimberley, you are truly inspirational. You are indeed an influential force in making good things happen to good people. You have nudged, coached and mentored me along the intense process. You encouraged me to hang in there, and I am forever grateful to you for that. We once again wish to thank you both and everyone on the Hibiscus team for the opportunity, for a wonderful experience, and in helping to make our dream a reality!Sincerely, Joanie
Dear Steve & Kimberly
Many thanks for the gracious and professional transition events of last week i.e. reconnecting with you both; Paul's walk through and overall demeanor of confidence and reassurance that any of his vendors will be there for us if we are in need of them; the signing/closing session that was very professional and smooth; and lastly the edifice itself. The Venetian Speaks Volumes!) We completed the County connections (postal service, water, utilities etc.). It was a very good week and was fitting to a process that started many months ago in which expectations were high and they were all fulfilled! Again, many thanks for everything and we look forward to the development of our new community as time goes forward. Blessings, Sincerely Hugh & Joanie
Dear Mr. Marsan I just wanted to let you know how wonderful Steve and his wife Kimberley have been in providing us the customer service that many companies lack these days. They have been very patient and helpful throughout the process and always reliable in returning our calls and through e-mail as well. In today's business world, many people jump the gun complaining about every little thing. Little time is taken to making compliments. That's why I'm taking the time to let you know you struck "Gold" by having both Steve and Kimberley as part of your team. You should have more of them and they are a perfect example of how customer service should be! Sincerely yours,Scott Koenig Lot 9-"The Vineyard" P.S.-I can't wait to move in with my wife, son & grandson.
Dear Kimberley and Steve,
We received the gift basket yesterday and just wanted to extend our thanks to Mr. Pierre Marsan for building a great quality home and especially to you and Steve for always being there throughout the whole home buying process and to Paul for walking us through our new home. We Had time to meet Mike and Kerry next door to us and a gentleman from Sauvignon way named Pat and as you said everyone is warm and welcoming. Thanks again enjoy your trip and hope to see you when you return. Thanks Laurel, Pete, Mike and Andrew